Outubro 2016
| Seg | Ter | Qua | Qui | Sex | Sab | Dom |
| --- | --- | --- | --- | --- | --- | --- |
| | | | | | 1 | 2 |
| 3 | 4 | 5 | 6 | 7 | 8 | 9 |
| 10 | 11 | 12 | 13 | 14 | 15 | 16 |
| 17 | 18 | 19 | 20 | 21 | 22 | 23 |
| 24 | 25 | 26 | 27 | 28 | 29 | 30 |
| 31 | | | | | | |
Calendário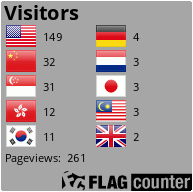 boa noite
precisava de un tuto para por epg a functionar no pannel
obrigado



Mensagens

: 4


Score

: 1225


Reputação

: 0


Data de inscrição

: 02/04/2016



@nanouk

escreveu:boa noite

precisava de un tuto para por epg a functionar no pannel

obrigado
somos 2 amigo tambem procuro o mesmo



Mensagens

: 5


Score

: 3353


Reputação

: 50


Data de inscrição

: 08/01/2015



Olá é relativamente facil.
"
To add EPG into the system you have first to find an online XMLTV file that contains the program guide for your channels or create your own. If you decide to add an online(remote) XMLTV File, IPTV Panel Professional will update the EPG for your channels automatically so you don't have to do anything .
If you decide to create your own (because you may not find your channels in any online xmltv file), you need to update it alone often , when new program guide is available.
---------------
Now assuming you found an XMLTV File format that contains your channels
You have to go Your Panel -> Manage Epg and add the EPG Source you found (here we will use a test)
After hitting the "Do it" button, system will check if the Given Source File is in valid XMLTV Format. If it is, you will see the EPG Source added below like this
The next important and final thing that we have to do is to match our streams with the TV Listings inside that EPG File. XMLTV Files contains some Channel IDs, so we need to tell the system where the channel id of XML File should be assigned to, so we can fetch the EPG Data to specific channel only. (το separate)
For this, we ned to go to Your Panel -> Manage Streams -> Find Stream you want -> Edit Stream
Scroll down and you will see a section called "EPG Options".
From there you choose the EPG Source you want (you added it earler), and the channel ID that your channel should take the epg from.
Last but not least you can choose the language for your EPG Data. The language shown there is being fetched from the XMLTV File. If no languages are available you can leave this blank. If languages are available you must choose one.
You are done!
Note 1: After assigning the channel id of the XML File with your stream, the EPG System must be reloaded. There is a cronjob running every 5 hours that update the EPG data of your stream. In case you don't need to wait you can Force Reload the epg data by going to
Your Panel -> Manage Source -> Clicking on "refresh icon"
Note 2: EPG System loads the entire EPG Data (no matter the time) from the XMLTV File
Note 3: If you don't see in some devices (eg. MAG Devices) EPG Data, although the System has import some data, this is because the XMLTV file is outdated and contains no recent TV Listings."



Mensagens

: 15


Score

: 1325


Reputação

: 50


Data de inscrição

: 30/04/2016



CLnewCS, procuro trocas. Entra em contacto via mensagem privada



Mensagens

: 15


Score

: 1325


Reputação

: 50


Data de inscrição

: 30/04/2016



---
Permissão deste fórum:
Você
não pode
responder aos tópicos neste fórum